---
28.5.2008    ...mix of pictures from these days
16.5.2008    ...another journey, this time for translation to Germany. Bellamia stayed at home for guard the house and family and we with Megy went to help our friends to understand the German-speaking people. Megy fascinated with her curiosity and temperament and I refreshed my German knowledge. Many Pictures  J.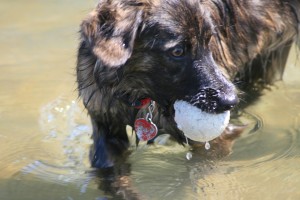 10.5.2008      We spent last saturday on a show. Medyra Megy is very hopeful J. Janka and Shelly were with us, thank you for that. It was in a nice nature, so we made some dogwalking. Fotos... 
5.5.2008     After the Torino trip we spent weekend with grill – events J and competition at Trnava. It was ...... saccessful. Here are pictures.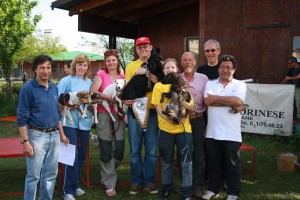 2.5.2008         All began at competition in Korneuburgu. Tomík told us about a competition at Torino (Italia). Everybody thought it is just a joke....but it eas not :). So we started on 29.4. our trip to Bella Italia. During the journey we saw Lago di Garde, we visited Verona, Milano and Torino. Cameron was with us so here are pictures :). and pictures from Zuzka.
2.5.2008                   Some pictures from Trenčín!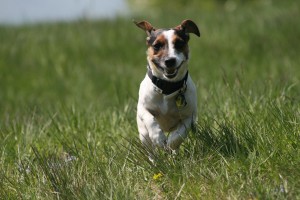 28.4.2008               Trenčín, the city of fashion and crasy dog handlers  :). Lot of advice, good mood, 11 hour of trecking, barbecue, grilled trouts and banana, sun and of course many pictures and pictures...  
22.4.2008               This weekend we spent on a seminar with Polona Bonac (trainer and competitres from Slovenia). Our friends from Nitra organized it. Thank you very much for all! We traveled with Bellamia, Megy and of course with Cameron (my camera) here you can find lot of pictures :).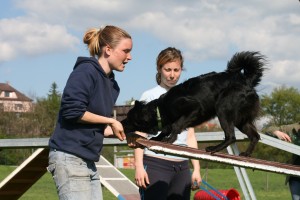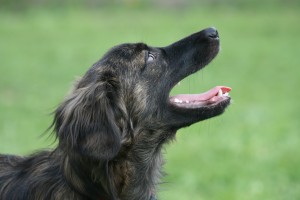 13.4.2008               What a beautiful weekend :) and Monday
10.4.2008                We have new section VIDEO.  
7.4.2008                We spent this weekend on a competition in Chvalnov, where our friend Tomík and our club organized Chvalnovská pohodička III. here you can find many many pictures from weekend. There was good mood. Mia like it there - last year she was the white dog here! Bellamia made her first A3 exam and she was 2nd in summary small for Sunday (open agility+open jumping small). Congratulation to the winners, looking forward Chvalnovská pohodička IV on October :) and here are the pictures from second photograph of competition Zuzka Mihálová... here you are!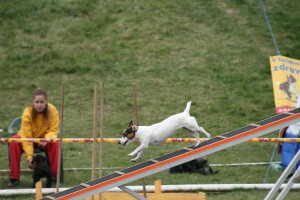 4.4.2008                Megy´s grandgrandmother Borra left us suddenly this week...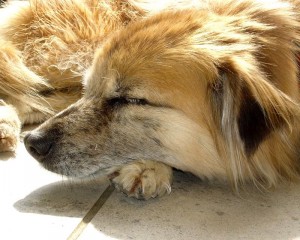 3.4.2008                Just a  "dogwalking" ... I can not have normal dogs ;-)
30.3.2008             We spent this weekend on a show Nitracanis. For baby Megy it was her first show. Our club Agility Pedigree Bratislava and friends made agility exhibition on Saturday as well as on Sunday:). Result of the show: VN1 ("very hopeful" 1)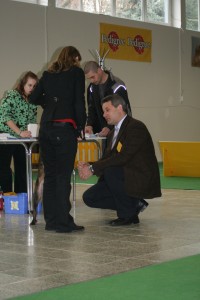 29.3.2008                Bellamia and her friend and "twin" Chico met them self at least.  It made us happy :) some pictures. wee you soon ....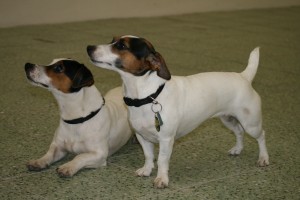 24.3.2008                We spent Eastern Monday with our family from Smolenice.... Eastern walking.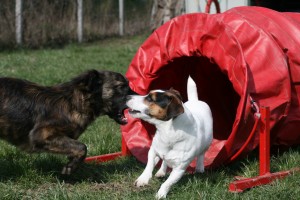 23.3.2008              We spent Eastern on our trainingplace. 3 days among agility obstacles J... and our camera with us...
22.3.2008       After training, we went to a field looking for the mouses and rabbits here you are.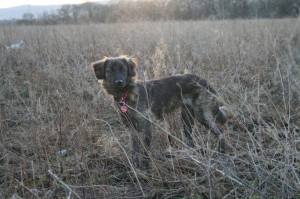 16.3.2008     "Flower Sunday"...and we tried to find our "water" best pictures 
13.3.2008    Do you know, why our part of village has WATER in the name? .... welcome :-)
9.3.2008     Our first competition in this year - 8.3. in Korneuburg. And Bellamia runned on a carpet....:-).
7.3.2008      ...walking on Friday with my darlings...
7.3.2008      We spend some nice minutes with our new friend Jessy yesterday :). 
5.3.2008      Bellamia is in A3 category :)
1.3.2008    Dogwalking with Clea, Isis and Trixie. It was windy, but our "girls" decided to try, if the water is realy cold. Only Megy stay dry.  
29.2.2008      Megy makes roll and Mia can finaly stay on a bucket...
26.2.2008   We can som more tricks, which we learn with help of clicker. Most interesting is staying with all 4 paws on a small bucket or in a bowl. I added new side to menu, where you can find something about tricks. 
24.2.2008    Thank you čančaranča girlsJ How may I help you..xixi
24.2.2008    ...what a beautiful day with training... 
22.2.2008    3 years ago, my darling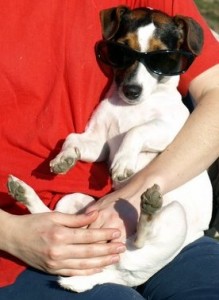 Valentino was born. I will never forget your eyes, face and energy!